As a fully licensed and insured home inspection company, Inspect Mobile, LLC is dedicated to providing top quality house inspection services to prepare home buyers and owners for the road ahead.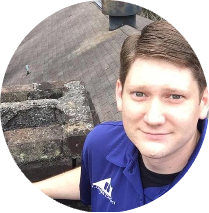 Education
Bachelor of Science, Business Finance from the University of South Alabama
Home Inspector Pre-Licensing Course from NACHI (145 credit hours)
Passed the National Home Inspector Examination
Passed the ASHI standards and ethics exam
Continuing education classes each year
Organizations
Business Networking International
Rotary International
University of South Alabama National Alumni Association
Other Fun Facts
Eagle Scout, Boy Scouts of America
Volunteers at Habitat for Humanity
June 2017 Small Business of the Month, Mobile Area Chamber of Commerce
2018 LISA BETHEA KAVANAGH OUTSTANDING YOUNG ALUMNI AWARD, University of South Alabama
Rotary club president
Doug Johnson, Owner & Lead Inspector
Doug Johnson, owner, and lead inspector graduated from the University of South Alabama with a degree in Business Finance.  During his time in school, Doug began work at a local church and school as a maintenance man.  While working his way up to Maintenance Supervisor in just two years, he developed an extensive working knowledge of how buildings are built and maintained.
Later, his friend purchased a house for the first time and upon visiting the friend, Doug noticed some issues with that house (one being structural, others were simple fixes you would want the seller to address).  After asking his friend, Doug discovered that the home inspector neglected to inform the new home buyer about some real issues with the house.  That inspired Doug to change his vocation and to work toward helping home buyers in lower Alabama to have quality inspections and know exactly what condition the building is in before purchase.
He began the intensive training process to become a licensed inspector and in April 2012 was licensed in the state of Alabama (HI-3074).
Growing up, Doug's family moved around a lot.  This meant that Doug was privileged to experience first hand many different types of homes.  From 100+ year old homes to brand new ones, ones on slabs and ones with basements converted attics and non-insulated walls, plaster walls, popcorn ceilings and so on. Rest assured, although he is younger, his youth is not a setback or lack of knowledge; it means he is agile and able!
In his spare time, Doug enjoys home improvement projects. In 2016 he successfully flipped his first house; it was both a learning process to better inspect home renovations and a cash flow positive endeavor.
Jonathan is a bright young man who scored exceptionally high on the National Home Inspector Exam.  He attended the ASHI training school for new inspectors and is a licensed inspector in the state of Alabama, license number HI-4313.  Jonathan has two miniature schnauzers and loves all types of animals. He is a graduate of Baker High School.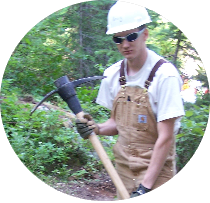 "Every experience I have had with Inspect Mobile has been a pleasure. I've referred many sellers and buyers to this business and they have never failed to give top of the line service. If you want professionalism, accuracy and great customer service give them a call."
"Doug Johnson is thorough and pays attention to details. He runs a home inspection business that will ensure you make the right decision about purchasing a home! You can trust his reports to be comprehensive!"
"As a first time home buyer I have been overwhelmed through every step of this process. Inspect Mobile helped make this a little less daunting and did a fantastic job. Jonathan was eloquent, professional and very knowledgeable. He was able to explain everything he found in a simple way so I could understand it easily. I felt comfortable to ask any question I needed. I got my report back very quickly. The findings were very thorough and they offered a solution. I don't plan on buying a home again for a while but I will always recommend Inspect Mobile!"
"We have had two inspections with Inspect Mobile, LLC and both Doug and Johnathon have proven themselves to be experts in their field. They are thorough and timely in their assessments. We highly recommend them to our family a d friends."
"Doug Johnson was AWESOME! Very professional, quick to provide report and prompt to respond to any questions or concerns. I would highly recommend his services."
"Doug was the best! Honest and very polite! Glad he did my home inspection, he found things I didn't even notice in our future home! GREAT JOB DOUG!"